VK9XSP Christmas Island
2014-10-20 18:05:57
VK9XSP,Christmas Island


News VK9XSP 20 October 2014
Today in the morning (VK9X time) we built our 2el vertical array for 80 meters. In the evening we will build 2el vertical for 40 meters. The sun is so strong that it is almost impossible to work outside during the day.
Local conditions are difficult for the eastern regions of the USA. We have a high rocky mounts on the LP direction. In practice only SP directions can be used.
We started our Top Band operation yesterday and we worked many old and new friends. Thanks for so many good reports. We know that TB signal was quite strong in the US West Coast. We also worked many HAM friends from Poland and the first one was Chris SP7GIQ (SN7Q).
Now our beverage antennas are ready and we will be able to work more effectively on low bands.
The first batch of QSOs was uploaded to the ClubLog (the link to our ClubLog is in the right panel). Please keep in mind that there will be NO log corrections during the DXpedition. So please do not ask to make corrections in the log. We just have no time for such things during the DXpedition. If your are not in the log, call VK9XSP again.
SP2EBG, SP2GKS, SP3CYY, SP3GEM, SP6EQZ, SP6FXY, SP6IXF, SP9FOW will be active from Christmas Island 18-31 October 2014 as VK9XSP.
They will be active on 160-6m CW, SSB, RTTY.
They will take part in CQ WW DX SSB Contest 25-26 October 2014.
QSL via SP6EQZ.
Information from team:
After our team experiences from last years (5T0SP and J88HL) this time we decided to find a next DX target. We have checked many possible places. After some meetings and many discussions finally we choosed Christmas Island (OC-002).
it's a long way from Europe with a few stops and there are luggage weight limits. ClubLog records locate VK9X on the 68th place of the Most Wanted Countries (28th in NA/SA, 103 rd in EU). From time to time the Island is visited by HAM groups. Overall it makes the DXpedition even more interesting and challenging.
After making up our mind we started to plan the DXpedition. Now our QTH is booked, we are testing the equipment and – the most important thing – our VK9X licensewas issued. We will be active as VK9XSP (the call we have applied for).
We will be active from October 19 till November 1. Activity on bands 160 – 6 meters. Modes: CW, SSB and RTTY. At least two stations will be active 24 hours a day. One station will take part in the CQ WW DX SSB Contest.
We will have internet access and we are going to upload our logs to ClubLog as often as possible.
Our QTH is located in the north-east part of the Island with wide open directions to Japan, North America and Europe.
Please visit other pages of our website where we published details about operators, equipment, planned frequencies etc.
We hope to meet you on bands from VK9X…

Operating frequencies
CW SSB RTTY
6m 50.105 50.105
10m 28.025 28.440 28.090
12m 24.900 24.970 24.915
15m 21.025 21.273 21.090
17m 18.085 18.125 18.101
20m 14.025 14.265 14.090
30m 10.115 10.138
40m 7.025 7.070
7.165 7.045
80m 3.525 3.793 3.585
160m 1.822,5 1.840
Territory of Christmas Island is a Australian territory in the Indian Ocean.
Captain William Minors is named Island in 1643.
Capital city of Christmas Island -Flying Fish Cove.
Official language - English.
Currency- Australian Dollar AUD.
International phone calling code - +61.
Internet domain- . cx
Time - UTC +7.
Amateur radio prefix - VK9.
DXCC Country - Christmas Island.
WAZ Zone - CQ 30.
International Telecommunication Zone - ITU 60.
RSGB IOTA - IOTA OC-002.
QTH Locator - OH29.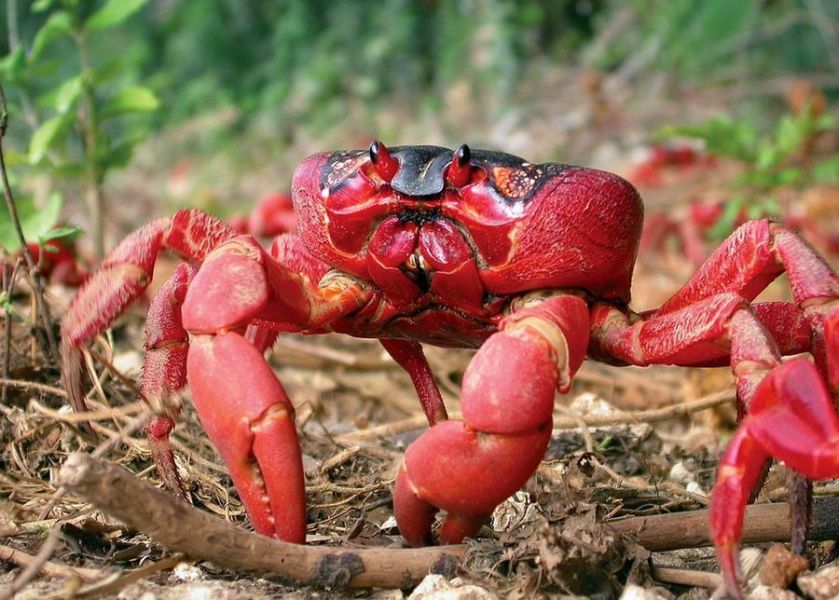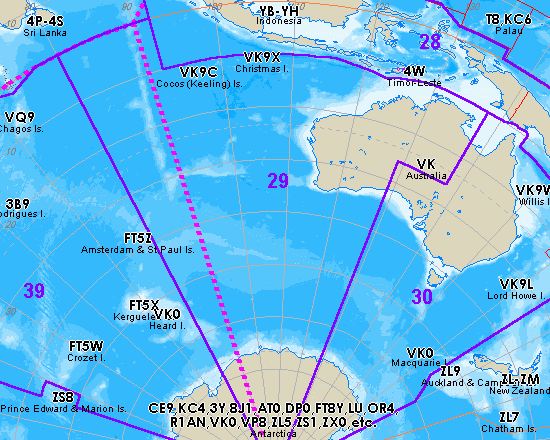 Video Christmas Island
Christmas Island Song
2415&nbspviews&nbsptotal,&nbsp4&nbspviews&nbsptoday
Follow us on Google Plus
Tweet
VK9XSP, Christmas Island
Comments
21.10.14

Greetings, ThanQ for keeping in touch, with all the latest info & messages. Best of Luck & Regards Dr Ramakrishna N Reddy dr(hc) vu2rkc BOBJI
25.10.14

When do you plan to be QRV 160 m please? Many West Coast NA stations need VK9X on 160. Best times for CA is 14:00-14:30 UTC. Thanks, John